H & H Eyecare is a new independent, family owned, eyecare practice run and owned by Susan and Khal who first met in 2004. Between them they have over 35 years of experience working for multiple and independent opticians all over the North West.
They are passionate about providing the highest level of eyecare and their dream has been to create the perfect eyecare practice using the most advanced technology available.
They have used all the experience they have gathered from their work as locum opticians to bring to Altrincham and Cheshire, what they believe, is an eyecare practice beyond comparison.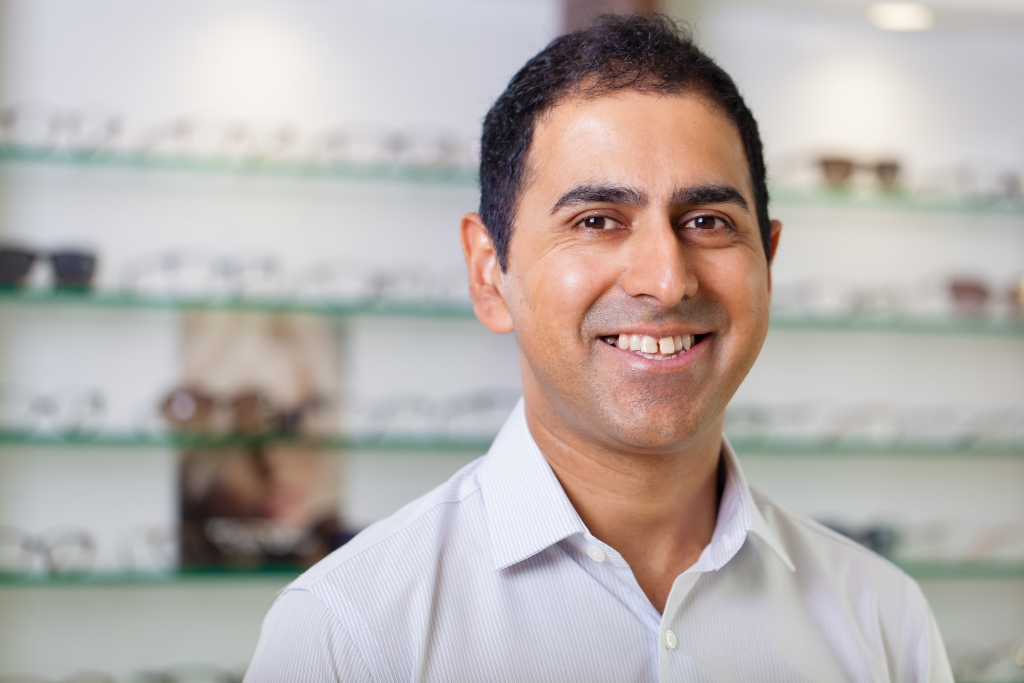 Khal studied at Aston University, Birmingham and in 1996 gained a Bachelor of Science degree in Optometry. After passing his Professional Qualifying Examinations, he qualified as an Optometrist in January 1998. He has been a member of The General Optical Council and of The College of Optometrists ever since.
Since qualifying as an Optometrist, Khal has worked as a Consultant Optometrist in many high street multiple opticians and in many independent practices too. Between 2002 and 2007 his work involved working alongside Ophthalmologists for a leading refractive
surgery clinic where he undertook pre and post-operative assessments. It was during his time there that he learnt most about the causes and treatments of a dry eye.
In more recent years, he has worked in an advisory role to new and existing opticians practices and committed himself to domiciliary work, to give back a little to the community.
It is this variety of work which has enabled him to gain experience beyond that of a typical employed optometrist role. His dream has been to learn the best from his work and create the dream eyecare practice. In June of 2015 this dream came to fruition.
He is passionate about providing the best for his patients, be it eyecare or eyewear, and is determined to make his practice a UK leading centre of excellence for eyecare and spectacle lens design. His specific field of expertise is Glaucoma and having recently completed a Professional Certificate in Glaucoma at Cardiff University, he has just commenced an Independent Prescribing Therapeutics course at Aston University. Khal has a very caring approach and admittedly he is a bit of a perfectionist. No task is too small and nothing is impossible. He has a passion for Optometry, photography, cars and travel. Given half the chance, he will talk the hind legs off you about any of those subjects, so be warned!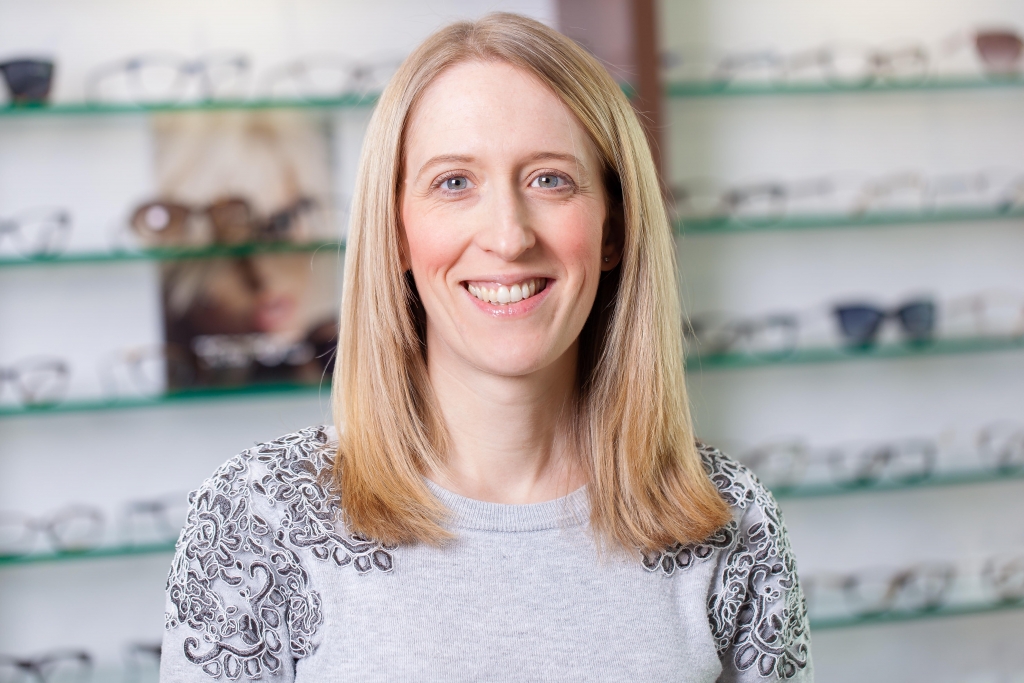 Susan is our Dispensing Optician and Contact Lens Optician.
In her role as Dispensing Optician, Susan specialises in selecting the most appropriate spectacle frame and lenses for you and as a Contact Lens Optician, she specialises in the fitting and aftercare of all soft and hard contact lenses.
Susan's career began at the age of fifteen as a Saturday girl and once she left school, it was unsurprising to Susan's family that she pursued her passion to become an optician. Susan studied for 3 years at Bradford University where in her final qualifying examinations, she achieved the highest grade of the year in the Ophthalmic Dispensing module. In April of 2006, Susan qualified as a Dispensing Optician.
Having returned from travelling the world with Khal between late 2006 and mid 2007, Susan decided to study as a Contact lens optician. This gave her a much broader understanding of working alongside Optometrists as a clinician and in February 2011, Susan qualified as a Contact Lens Optician.
Over the years she has gained experience in many areas of this field including managerial roles and has often helped new businesses in their start up phases. Her warm and friendly nature has won her many fans, young and old, and she often has a small fan base who follow her from practice to practice.
With over 15 years experience, she has a knack of finding frames for you which suit you instantly and her knowledge base on spectacle lens choice and design is second to none. You can be confident that Susan will make choosing your new spectacles, a fun and rewarding experience, one that you will never forget.